Forests Areas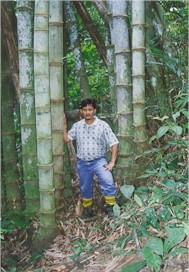 Bamboo
Total area of 36 Permanent Forest Reserve that has been gazzetted since 1929 in the state of Kedah at the end of 1997 is 307,035 hectares that is about 32% of the whole state area. Apart from that the State Government also agrees to approve 10 other areas as Permanent Forest Reserve which is estimated about 35,567 hectares. If that is taken into account, then the total area of the Permanent Forest Reserve in Kedah will be 342,602 hectares or 36% of the state area.
Permanent Forest Reserve
As required by the National Forestry Policy, every states should have sufficient Permanent Forest Reserve areas for the purpose of protection (Protection Forest), harvesting (Production Forest) and for recreation purposes (Amenity Forest).
The state of Kedah has two (2) types of forest namely Land Forest and Mangrove Forest.
The total forest area that can be logged in Permanent Forest Reserve as fixed by National Forestry Council is 2,860 hectares per annum. In 1997, the total production of timbers for the whole Kedah state is 221,257 cubic meters.